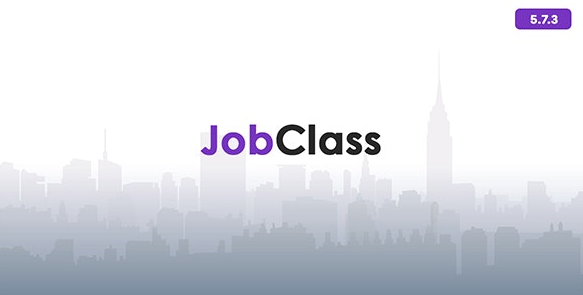 源码简介
JobClass是一款功能完善的求职分类应用,带地理位置定位,直观按区域搜索,和以往的分类信息程序功能类似。
之前发布的是1.5版本,后来没跟进,今天发现了这个,特别是之前发布了Laraclassified所以就把JobClass顺手也破解了。
因为他俩是一个团队出品。
在线演示
https://jobclass.themez.cc
http://jobclass.bedigit.com/?d=CN
Email: user@demosite.com
Password: 123456
Admin:
http://jobclass.bedigit.com/admin
Email: admin@demosite.com
Password: 123456
功能介绍
见官网
https://codecanyon.net/item/jobclass-geolocalized-job-portal-script/18776089
系统需求
PHP 7.1.3 or greater (with all default PHP functions including exec(), etc.)
MySQL 5.6 or greater (The MySQL user need to have a full privilege to manage the database)
OpenSSL PHP Extension
PDO PHP Extension
Mbstring PHP Extension
Tokenizer PHP Extension
XML PHP Extension
Ctype PHP Extension
JSON PHP Extension
GD PHP Extension (or Imagick PHP Extension)
PHP Fileinfo extension
PHP Zip Archive
Rewrite Module (Apache or Nginx)
PHP.INI Requirements
open_basedir must be disabled
更多需求还需要参考laravel框架的系统需求
https://laravel.com/docs/master#server-requirements
更新日志
Version 5.7 Jul 15, 2019
Admin panel: Options to protect & to hide phone numbers added.
Admin panel: Allow admin user to select the Distance Calculation Formula.
Allow admin users to ban links/URLs, email addresses and phone numbers from the ads/companies description.
More Backup Options added.
Files Storage Improved.
Prevent only numeric characters for ads & companies description fields.
LinkedIn login issue fixed.
Minor improvements.
Minor bugs fixed.
下载地址
链接: https://pan.baidu.com/s/1kiuScIL0qd-gNEXuCEEp4Q 提取码: pfp5
破解说明
和Laraclassified安装方法一样,在输入授权码的时候输入
nulled-by-reishi